Dear Baby,

I have attempted several times to draft a surprise post & rejected almost all of them for sounding too stiff & formal. I don't think this letter is much of an improvement but at least it feels more comfortable when I'm writing directly to you. I do so hope I can have this up by midnight.

To be perfectly honest, I know I am not as nice or as perfect as you make me out to be. There are times when I can be terribly demanding & ridiculously unreasonable over petty things & I am probably one of the most jealous girls you'll ever meet in your lifetime. Even so, you've always written nothing but beautiful, sweet things about me. I love so much the way you always tell me how lucky you are to have me & I don't think many people have had the privilege of hearing that.

I oft lie in bed at night, re-evaluating & reviewing the way I have behaved & it pains me when I realize there were times I have tried to suppress you or intrude into your life without meaning to. I just want you to know there has never been a day I've never yearned to be perfect for you. To be the one reason for your happiness & to be the one to carve a smile on your face. I'm trying really hard everyday to be perfect without appearing too stoic or reveal the fact that I'm actually trying hard. It is a blessing to be loved by you. To be loved for all my flaws & shortcomings.

And because I want so much for us to be happy together, I decided to immortalize it in plaster.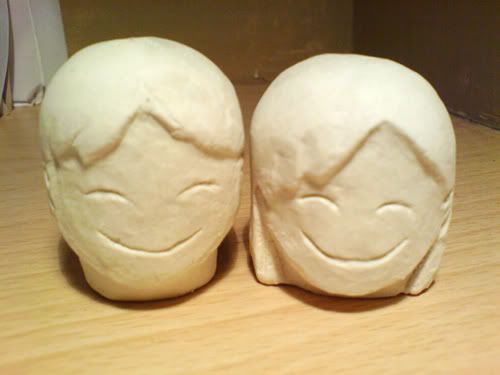 I really did carve your smile myself *beams with pride*

Happy 22nd Birthday Baby! I hope to always remain a part of every single one of your birthdays in the future. I love you.
P.S I hope you can fit into the AWESOME shirt I bought you T^T
Flawed but loved,
Ph0ebe